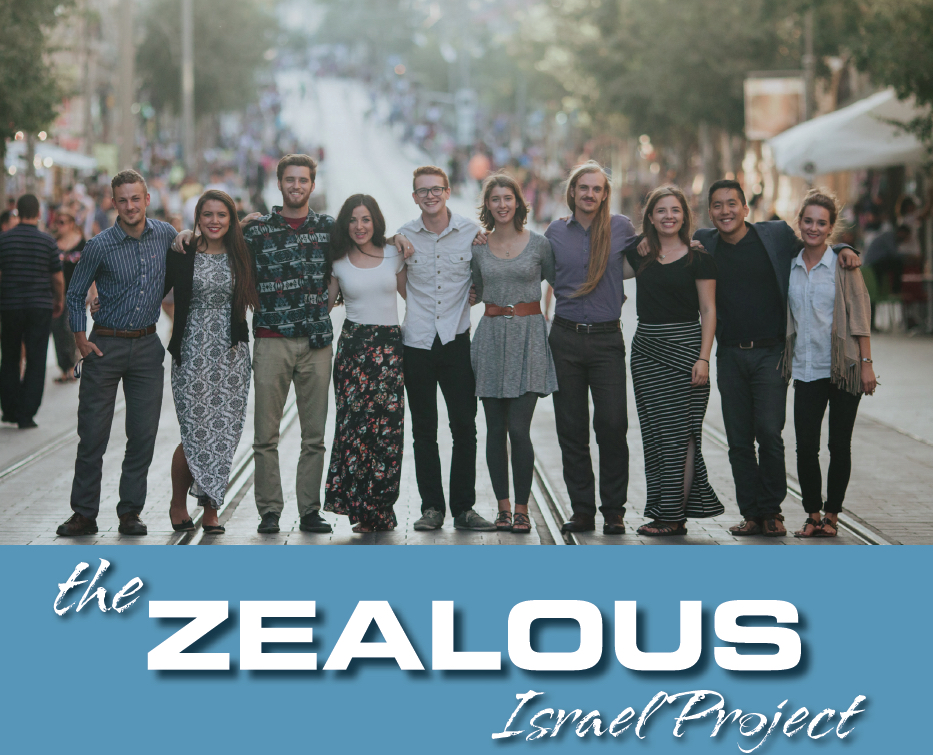 OVER 2,000 YEARS AGO a young carpenter from Nazareth left his home to travel the highways and byways of ancient Israel, and invited 12 men to come follow Him. In the tradition of all Jewish disciples of that day, they clung to His every word and learned to live the teachings of their rabbi. They heeded the call of their teacher, Yeshua (Jesus), and their obedience set in motion a chain of events which would leave the entire world changed forever. At Bridges for Peace we recognize the power of raising up a few to impact an entire generation… and maybe even transform the Church for generations to come. You are invited to join a movement of young people who will encounter God in His Land through Adventure, Compassion, and Revelation!
The Zealous Israel Project is a one-year commitment to servant-based discipleship. You will have the opportunity to serve on an international team in Jerusalem while receiving innovative teaching and experiencing first-hand the Land and people of Israel.
You can be a part of what God is doing in Israel and in this generation. Our next project begins July 28, 2019.
Dates: July 28, 2019 to June 30, 2020
Cost: $6700
REQUEST AN APPLICATION (Completed application deadline is February 1, 2019)