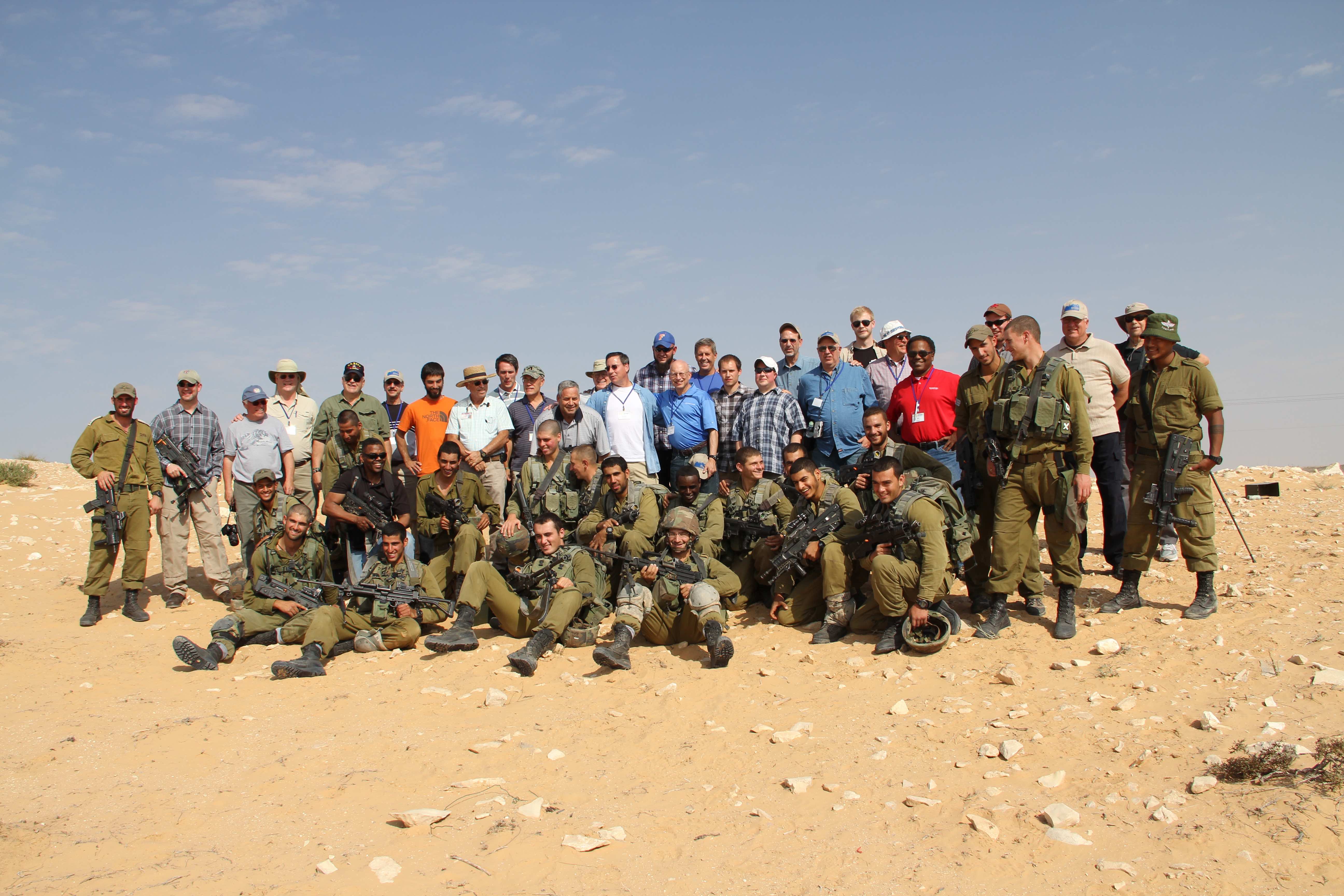 ~ The name of the Lord is a strong tower; the righteous run to it and are safe. Proverbs 18:10 (NKJV) ~

A Special Edition Men's Tour
Explore the ancient, modern, and future battlefields of Israel
Train on Israeli weapons with the best security forces in the world
Find God at work in His land and among His People
Meet and honor the defenders of Israel
Guided by an Israeli combat veteran
Discovery of God's great faithfulness toward Israel throughout her centuries of warfare.
Hosts: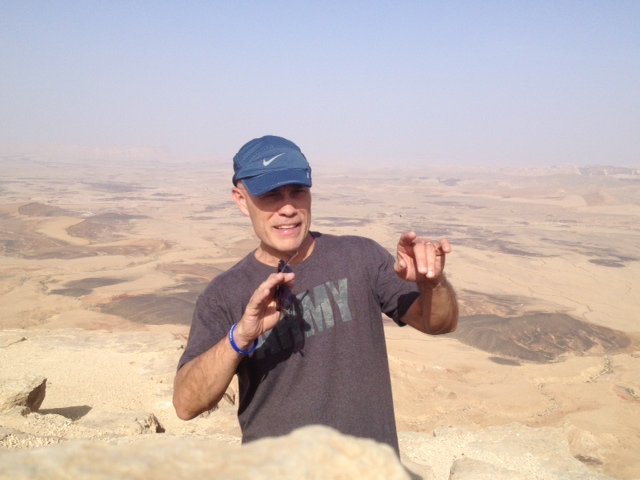 Dr. Bill Adams, Major US Army Reserve (Ret.), Bridges for Peace National Field Director and West Point graduate | Bill's military experience began in 8th grade in the U.S. Virgin Islands when he helped form a start-up squadron of the Civil Air Patrol, an auxiliary of the U.S. Air Force. In 1977 he was appointed to the United States Military Academy at West Point, NY where he studied aerospace engineering. Graduating with the Class of 1981, Bill was commissioned a Lieutenant in the U.S. Army Field Artillery, fulfilling staff and command assignments in cannon and missile units in the U.S. and Germany. In 1988 he became Assistant Professor of Military Science at Rensselaer Polytechnic Institute, Troy, NY then left active duty in 1992, entering the U.S. Army Reserve Component. Now working as a director for an international Christian charitable organization, he performs volunteer service as Chaplain for the Military Officers Association of America, Cape Canaveral.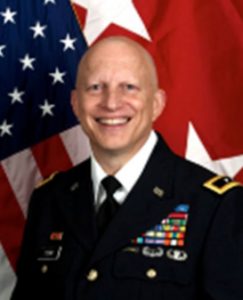 Major General Dan York, (US Army Ret.) Graduate of West Point as well as Airborne, Air-Assault, Jungle and Ranger schools, Dan has commanded soldiers at all levels including three US Army divisions. He currently serves as Reserve Forces Director for NORTHCOM/NORAD at Peterson Air Force Base, CO.  Dan has also planted and pastored three churches, and through his nonprofit, First Cause, he trains senior military, political, business and religious leaders worldwide.  He is Founder and Chairman of VetREST, promoting healing in veterans suffering from post-traumatic stress.  Author of eight books with seven CDs of original music, Dan holds a M.Div. from Bethel Seminary and a Master of Strategic Studies from the Army War College.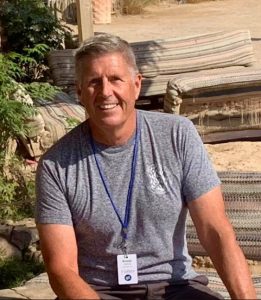 Pastor Randy Alonso, Executive Pastor, Certified Coach, Trainer & Speaker, and Bridges for Peace Senior National Representative | Randy Alonso has been a pastor for over 30 years and married to his wife D'anae for 37 years. Randy first traveled to Israel in 2001 and became an advocate of the land of Israel and the Jewish people. He works with Bridges for Peace, a Jerusalem-based Christian ministry that builds relationships with Jews in Israel and around the globe by serving them unconditionally. He currently is the Executive Pastor of Central Life Church, Melbourne Florida. He holds a Doctorate of Divinity from Masters International University of Divinity and is a graduate of Bridges for Peace Institute of Israel. Randy is also a Certified teacher, coach and speaker for the John Maxwell Team
---
=> November 11-22, 2019 (12 days including travel)
=> $4380  ($100 discount if booking prior to May 20, 2019  |  $900 single-occupancy)

=> Flyer
=> Itinerary
=> Registration
=> Tour Details (payment details; what's included; cancellation policy)
---