Stand with Israel Summit March 29 2020
March 29, 2020




6:00 pm - 8:30 pm
We want to inform you that Bridges for Peace Senior National Representative, Dr. Bill Adams, is one of the guest speakers at the upcoming Stand with Israel Summit coming to Cooper City, Florida. Bill extends a personal invitation to you to come to see him and take part in this wonderful event if you live in the area. All the pertinent information is listed below. We do hope you'll be able to come out to participate in this event and to stop by and see Dr. Adams. Shalom!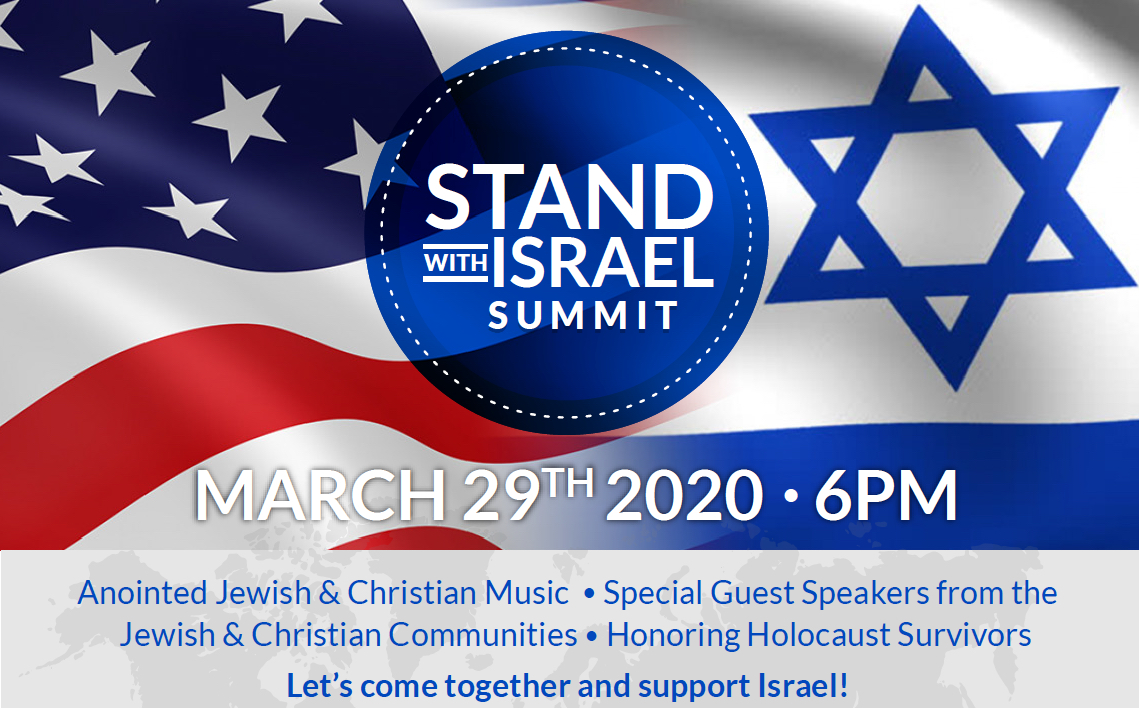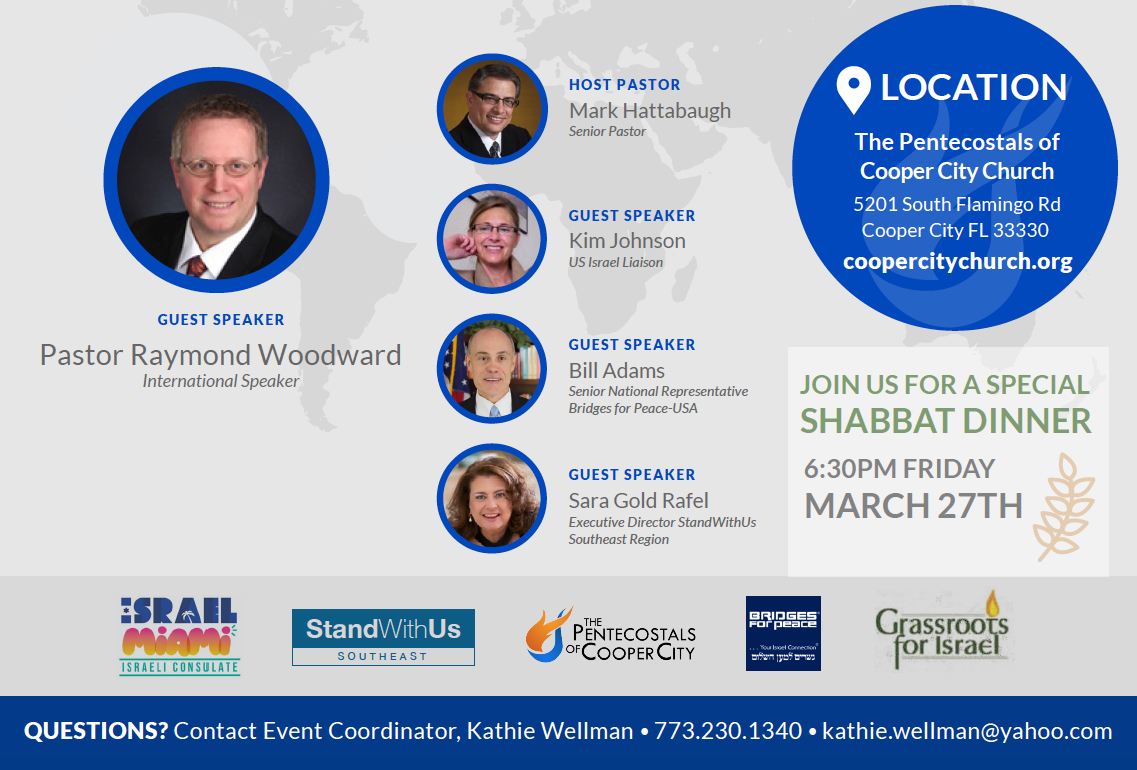 All logos and trademarks in this site are property of their respective owner. All other materials are property of Bridges For Peace in the United States of America. Copyright © 2020.
Website Site Design by J-Town Internet Services Ltd. - Based in Jerusalem and Serving the World.