11 day Israel Tour  |  January 29 – February 7, 2024
In conjunction with the Heritage Study Programs we will be heading an incredible mission to Israel. The mission will include on location advanced bible study program and a fact finding expedition that will focus and offer unique insights into the region's current events. We heartily invite and welcome you to what will be a most informative study program and an exciting expedition.
Click here for:
Tour Host: Pastor Randy Alonso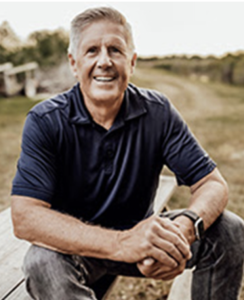 Randy has served in full-time vocational ministry for forty years in various roles to include; Pastor, Church Planter, and Leadership Coach. He currently serves at Lineage Church in Cocoa, Florida, as Pastor of Development an
d Strategic Partnerships having formerly been the Lead Pastor for seventeen years. His son Ryan took over the Lead Pastor role nine years ago. Randy also serves as a Senior National Representative for Bridges for Peace, with a focus on California. Bridges for Peace is based in Jerusalem and builds relationships between Christians and Jews all around the world.
Randy became an advocate for the Nation of Israel and the Jewish people in 2001. As a result he travels frequently to the Holy Land guiding groups on Study Tours. He is a conference speaker and travels extensively throughout the USA and Israelas a Bible teacher.
Dr. Randy Alonso
Phone: (321) 302-9961
Email: ralonso@bfpusa.org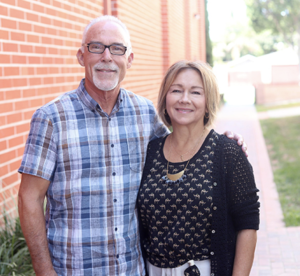 Israel Tour Leaders
Pastor Ken & Dawn have the amazing privilege of serving in the Church they grew up in, Calvary Baptist Church, in their hometown, Bellflower, Ca. They served on the Staff at Calvary for twenty-three years working with Adults and Children before God took him on an interesting journey that led them to serve at Lake Almanor Community Church up in the Northern California mountains for five years. In 2014, God brought them back to Bellflower to lead Calvary Bellflower to "Love God, Love Others and Change the World." Ken & Dawn have four grown & married children who are now mass producing grandchildren for them. Number eleven is due in October! They love spending time with Family (especially those grandkids) and Friends and serving in the community of Bellflower.
We would love for you to join us on the adventure of a lifetime as we travel to the Holy Land and personally experience walking where Jesus walked. The Bible will come alive for you as you see Israel up close and personal and learn so much more as we explore together. This trip will be life-changing!
Pastor Ken & Dawn Goodban
Lead Pastor, Calvary Baptist Church
Bellflower, Ca.