ISRAEL STUDY TOUR 
~~~~~
Host: Bobby Peck
*Postponed until further notice*
 13-day tour 
Price of Land Package all inclusive: $2,236
(Price Subject to change based on number of participants)
Roundtrip airfare: $1,625.92
 (Tax included, based from Oklahoma City)
Registration Security Deposit: $500
Theme: And they said to one another, "Did not our heart burn within us while He talked with us on the road, and while He opened the Scriptures to us?"  Luke 24:32 NKJV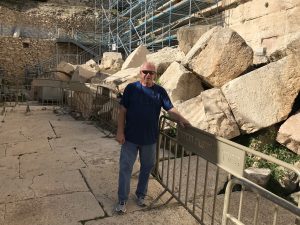 "Dear Traveler,
Join me on an exciting historical and archaeological study tour of Israel. Discover the world of the Prophets, Disciples, and our Jewish LORD. It has been my privilege to travel to Israel, Egypt, Jordan, Lebanon, Turkey, Greece, and Rome since 1973, but it all started in Israel. It changed my life, and it will change yours! I invite you to re-connect with the Jewish roots of your faith.
Join me for an exciting and profound journey to Israel."
                                                 Shalom Bobby Peck     
                                             Guide: Allan Rabinowitz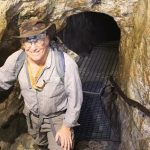 About Allan: Discover the stories in Israel's stones. Deepen connections to your faith. Explore Israel from its history to its hummus. Allan Rabinowitz has been an Israeli tour guide and tour educator for thirty plus years. He is also a novelist, travel writer, and journalist, and an avid hiker and hiking guide, and a blues guitar player.
==> View Itinerary
  Contact Information:
Tour Host Bobby Peck
Cell: (405) 205-1112
                                                 Email: klucker628@gmail.com
*REGISTRATION and final tour payment, international/domestic flights, and travel insurance options provided by Traveland, Inc. in Orange, Connecticut USA.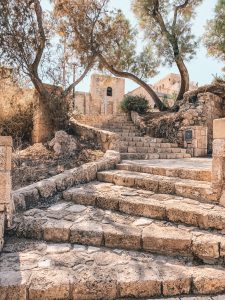 => TO REGISTER : Fill out the registration by clicking this link
Land and Air package included*
Travel Insurance: Ask for Travel Insurance Representative
Phone: 203-814-3554
Website: http://www.traveland.net/
Email: kevin@traveland.net
Travel Services for Land Package (only) provided by Taylor Made Tours in Tel Aviv, ISRAEL
Phone: +972-3-684-5000 (011 US exit code); Senior Staff Agent – Rami Saba
Email: Groups@IsraelDeal.com
                                                                                      Website: http://www.tailormade.co.il/