~ Israel Study Tour  |  May 15 – 26, 2023 ~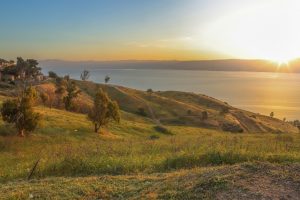 From the biblical heartland and ancient wonders to the modern vibrancy of re-gathered Israel, open your Bible with us as we explore Judea, Samaria, the Shephelah, the Coastal Plain, Sharon, Carmel, Jezreel, Galilee, the Golan, the Jordan Valley, the Negev, Dead Sea…and the incomparable JERUSALEM!  Added Value: Bridges for Peace service project to aid the needy with tree planting for the re-greening of Israel.  Join us!
This fantastic experience is priced at only $2890 (Land Package) for 10 touring days – Tuesday May 16 – Thursday, May 25..  The other two days are air travel to and from Tel Aviv that you can arrange according to your preferred airline, route, and special offers.
---

Tour Hosts, Bill and Lizzie Adams
As Senior National Representative, Dr. Bill Adams assists in the development and growth of Bridges' within the State of Florida, oversight of the Northeast, as well as national efforts. Through his rich Biblical teaching, he brings a greater awareness to the importance of what God is doing in Israel today, as well as the extensive humanitarian outreach of Bridges' through its Assistance Centers in Jerusalem and Karmiel. He is widely known as a trusted bridge-builder within the Jewish community and an advocate for Israel among the churches. Bill earned his MDiv from Mid-America Baptist Theological Seminary and received his MA in Judeo-Christian Synergism and DDiv from Master's International University of Divinity. His undergraduate degree is from the United States Military Academy at West Point. Bill is a graduate of the BFP Institute of Israel Studies. He and his wife Lizzie have 7 children, 16 grandchildren, and resides in Rockledge, FL.
Licensed Israel Tour Guide, Stan Goodenough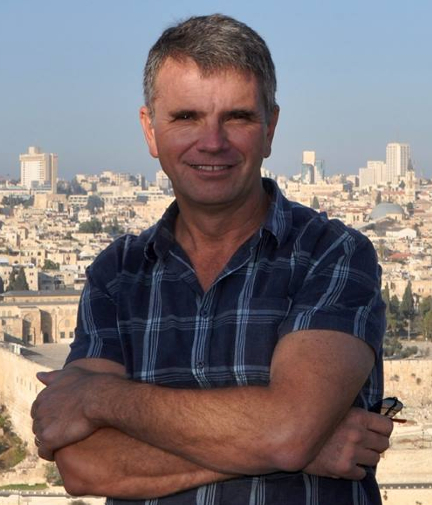 Stan Goodenough is a Jerusalem Watchman, a Christian Zionist, a South African national, a Mayflower descendant, and a 30-year resident of the State of Israel.He is a husband to an excellent wife and father to six extra-ordinary children. Stan is a certified tour guide, a journalist, and commentator by profession. He is a Bible-believer by God's mercy and grace.
Here's an article by our friend and guide, Stan Goodenough.  It will give you a good idea of our approach to experiencing Israel: Article By Stan Goodenough
TOUR FLYER  |  ITINERARY  |  TERMS:
REGISTRATION
Contact our Traveland Agent if you need assistance: Erin Galloway (203) 926-0825 ering@traveland.net
ADDED VALUE!
This tour includes the opportunity and privilege of blessing the Israeli people through a half-day service project.  We will also plant trees in the soil of the Promised Land as part of the miraculous re-greening of the Land of Israel.  Join us!
~ Planting Trees in the Promised Land — Photo credit: Michio Nagata ~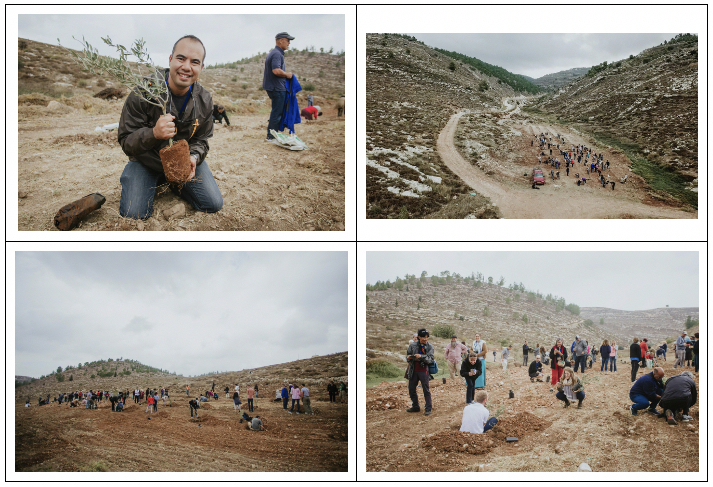 ~ A Service Project at the Boys Ranch ~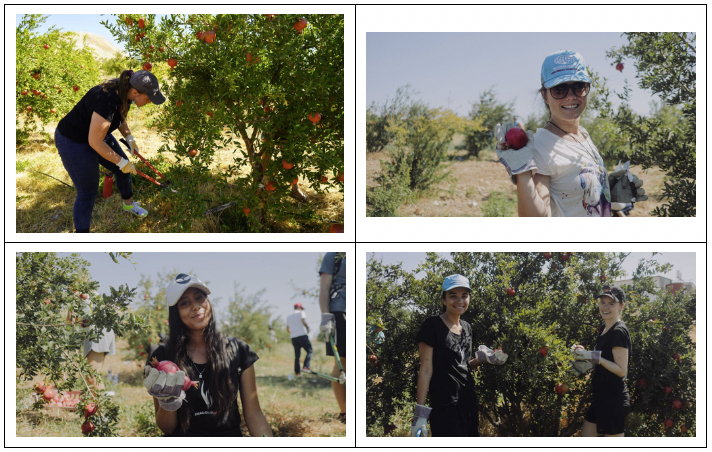 POST-COVID
Israel has lifted all C19 restrictions. Yay!
FLIGHT INFORMATION
Flights to Tel Aviv are ready to book!  Choose your preferred airline/route and book online, or let Erin Galloway at Traveland assist you.
(203) 926-0825 ering@traveland.net
Attached is a sampling of flights to orient your search.
If handling the booking yourself, you'll still need to check in with our agent PRIOR TO BOOKING to ensure your Israel arrival is in the arrival window when the tour group comes together at Ben Gurion International Airport!
Our TLV Arrival Window is 1pm-4pm, Tuesday, May 16.
You will be met and assisted by our Israel Land Agent, Tailor Made Tours, as your fellow travelers gather at Ben Gurion International Airport, also known as "The happiest place on earth."
TRAVEL INSURANCE
Strongly recommended as you invest in the trip of a lifetime.  Liana at Traveland can assist: 800.344.6226 x257 liana@traveland.net
YOUR ISRAEL CONNECTION
Your host ministry is Bridges for Peace "Your Israel Connection."  While in Israel, we'll connect with the work in a meaningful way, but no need to wait until then to learn what the God of Israel is doing in His land.  Visit www.bridgesforpeace.com or contact our USA National Headquarters for resources and prayer: Jack Renick, 800.566.1998, jrenick@bfpusa.org
---