TOUR HOSTS:
Rev. Frank and Debbie Lenihan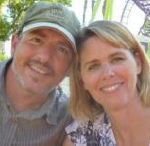 Pastor Frank and his wife Debbie have been pastoring for over 20 years. Frank has been to Israel nine times leading numerous tours there. He lived in Jerusalem with his two teen-aged children for one summer and hiked all over Israel. He has a Master's Degree in Jewish/Christian Studies and is a graduate of the Institute of Israel Studies, Jerusalem. In 2005 Pastor Frank was recognized by the State of Israel as an Ambassador of Goodwill for his work in connecting Christians to Israel. Pastor Frank presently serves on the U.S. Board of Directors for the ministry Bridges For Peace which has its headquarters in Jerusalem, the Eternal Capital of the Jewish People.
Rev. Jim and Judy Shuman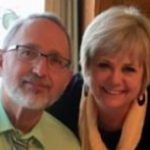 Rev. Jim and his wife Judy are the pastors for Suffield Fellowship Church in Mogedore, Ohio. For many years Jim was also a faculty member of a Bible college. A graduate of the BFP Institute of Israel Studies, Jim has taught Christian Leaders Forums and helps lead the BFP Men's Prayer Weekends in Washington DC. He is also a regular contributor to the Bridges for Peace Christian Torah Devotions.
He currently serves in a Representative position on the BFP-USA Board. Jim and Judy have 3 sons and 9 grandchildren and live in Hartville, Ohio.
GUIDE: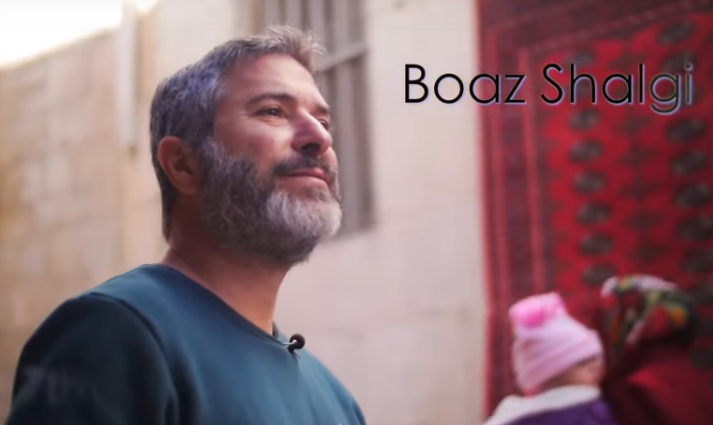 Boaz Shalgi, the General Manager of EDI Travel, is a seventh generation Israeli with a passion for his country and an urge to share its spectacular history, culture, sights, and sounds with visitors from abroad.
Boaz, who grew up in the winding streets of Jerusalem, spent six years of his childhood in Nigeria where his father was employed, and it was there that he developed an early passion for travel. After serving in an IDF combat unit, in 1995 Boaz became a licensed tour guide. Turning his love of the land and enthusiasm for history into a thriving career, Boaz has spent the last 15 years taking hundreds of individuals and groups around Israel, gaining lifelong friends who are a testimony to his extraordinary professionalism, vast knowledge, and warm personality.
PARTIAL LIST OF SITES ON ITINERARY:
Tel Aviv, Jerusalem, Sea of Galilee, Megiddo, Caesarea Philippi, Golan Heights, Mt. Bental, Mt. of Olives, Garden Tomb, Masada, the Dead Sea, Kibbutz En Gev, King David's Tomb, Mt. Zion, Capernaum, Tabgah and more…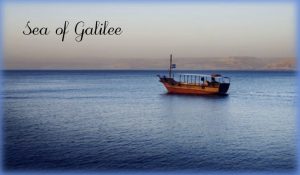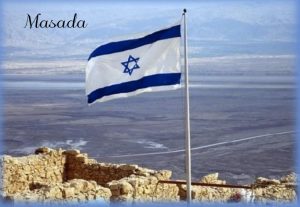 TOUR PRICING AND DETAILS: (Cost per person)
$2,500 Land Package based on double occupancy
Individual Flight Costs Round Trip
Daily Lunches are on your own
Travel Insurance – We recommend "Travel Guard" trip insurance: 800-826-1300  |  www.travelguard.com
Note: Air Fare is subject to additional fuel surcharges as may be assessed by the airline prior to ticketing.
INCLUDES:
Hotel accommodations with breakfast and dinner buffet (Israel only)
Deluxe Motor Coach / Bus
All entrance fees (free day not included)
Boat Ride on the Sea of Galilee
Gondola Ride up Fortress Masada
Licensed Israeli Guide
Travel Map of the Holy Land
Guide/Driver Tips
One Free Cappuccino (Café Hafuch) compliments of Pastor Frank
PAYMENT SCHEDULE:
$500 per person deposit by April 1st
$1,000 per person due July 1st
$1,000 balance due October 15th
Coordinate your flight purchases with Frank or Jim
REGISTRATION:
To sign up, please call Pastor Frank at (406) 392-5794 or email him at frazermb@gmail.com
Please ensure you have a valid and current passport!
JOURNAL CONSIDERATION: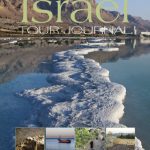 We suggest you visit the Bridges for Peace website and order a Tour Journal for each person in your group. This full-color personal journal is designed to help you make the most of your journey to the Land of the Bible. Each page describes an important biblical site and offers spiritual application and modern life lessons and Scripture verses. To view tour journal.
We also suggest you bring a Bible that you can write in the margins.
---

---